Love Yourself. Love Others. Love GoD.
Sneham is a non-profit community organization based in Drexel Hill, PA and founded in 2017. The group strives to embody the mission of God by taking part in service and helping each other grow in spirit (whatever that means to you).
​
Sneham, in the malayalam (South Indian) language means "love." What a better world this would be if everyone took a moment to think about the message God sent...to love. Many of our core members were heavily involved in service events during college, but did not have service opportunities after graduation. Sneham serves as a platform to get involved in making the community better one helping hand at a time.
​
*We are not like any other "spiritual" group. We want to learn from various religions (and those who do not have a religion as well) as we grow and give back to the community around us. Come check us out!
​
Service

Nurturing

Empathy

Happiness

Acceptance

Mindfulness
​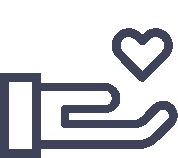 "All things work together for good to those who love God."